Dear Friends and Colleagues,
It is a great privilege and an honor for us, as the Conference Chairs, to welcome you all to The 6th International Conference on Healthcare System Preparedness & Response to Emergencies & Disasters (IPRED VI). The conference, to be held on January 12-15, 2020 in Tel-Aviv will provide a unique opportunity for professionals worldwide to learn, share and present the latest findings and insights regarding health system readiness, preparedness and functioning in disasters and emergencies. IPRED VI will be hosted as in previous years by The Israeli Ministry of Health and the IDF Home Front Command.
In 2020, we will celebrate IPRED conference's 10th anniversary. Building on the success of preceding previous IPRED conferences conducted biennially since 2010, IPRED VI will provide a platform for networking with the world's leading experts. The conference will focus on assessing best practices, coping and State of the Art preparedness for emergencies and disaster events, along with non-formal joint learning, based on the experience of the participants. With a main theme of "From the Individual to the Global", the Congress will challenge the thinking of delegates drawn from all areas of health care and emergency management. We will discuss the challenges of managing emergencies in a changing reality affected by urbanization, growth of population, technology, data analysis, overuse and lake of medical resources and media flawed with "fake news".
The conference will feature a highly interactive, stimulating and multidisciplinary program including plenary sessions and workshops, as well as oral abstract and poster sessions, presentations, round-table discussions and hands-on experiences, based on advanced training tools.
One of the highlights of the conference will be a regional, Natural Disaster drill that will be conducted on the 3rd day of the conference. The drill will simulate an Earthquake, and the response, management and treatment provided for the mock casualties will be based on lessons learnt from large-scale exercises and real-life events. The drill will include Home Front Command rescue and medical teams, IDF's EMT certified Field Hospital, the Emergency Division of The Ministry of Health, civilian emergency medical services, first responders and other primary care organizations, with cooperation of both medical and non-medical professionals. The conference participants are invited to watch the exercise.
In addition to the conference, we invite you to enjoy the beautiful city of Tel Aviv, which provides attractive entertainment, nightlife and a beautiful beach.
IPRED web-site: WWW.IPRED.CO.IL is open for the submission of abstracts.
We hope you will honor us with your presence by joining us in the conference. We look forward to hosting you in Tel Aviv in January 2020.
"Coming together is a beginning, staying together is progress, and working together is success"
Col. Olga Polyakov, MD
 Chief     Surgeon
Home Front Command
Chairman IPRED VI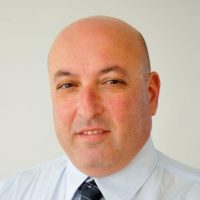 Prof. Itamar Grotto,
Associate Director General Israel Ministry of Health
Chairman IPRED VI