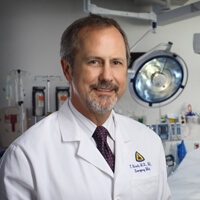 Thomas D. Kirsch MD, MPH, FACEP
Dr. Kirsch is the Professor and Director of the National Center for Disaster Medicine and Public Health at the Uniformed Services University.   He came to NCDMPH from Johns Hopkins University where he was a Professor of Emergency Medicine, International Health and Civil Engineering.
He has worked in disaster settings for organizations such as the CDC, FEMA, the U.S. Departments of Defense and State, the WHO, PAHO and UNICEF, and American and Canadian Red Cross; responding to U.S. events such as hurricanes Katrina, Sandy and Harvey, and the NYC 9-11 terrorist attacks and global disasters including earthquakes in Haiti, Chile, New Zealand, and Nepal; floods in Pakistan, Typhoon Haiyan in the Philippines and Ebola epidemic in Liberia.
In addition to his real-world disaster experience Dr. Kirsch is a globally recognized researcher and educator who has lectured extensively nationally and internationally on emergency medicine and disaster issues and taught numerous courses in disaster and emergency health and public health.  He has authored over 140 scientific articles, editorials, and textbook chapters, and co-authored the medical textbook, Emergent Field Medicine (VanRooyen-Kirsch).
His major awards include the inaugural 'Disaster Science Award' from the American College of Emergency Physicians (2013), the Clara Barton Award for Leadership from the American Red Cross (2014) and a commendation by President Obama in the White House as one of the Nation's, 'Heroes in Healthcare Fighting Ebola'.
Tom's hobbies include walking.  He has hiked over 800 miles in the Grand Canyon and completed a 1,000 mile walk through the in mountains in California a couple summers ago.